The Gilston area of the Garden Town is located to the north of Harlow and lies in East Hertfordshire District. A total of 10,000 homes along with supporting infrastructure are planned to be built across seven new villages; 3,000 of those will be delivered by 2033 and the remaining 7,000 are planned to be built from 2033 onwards.
The East Hertfordshire Local Plan, adopted in October 2018 allocates this area of the Garden Town for the proposed new development.
The land is owned and controlled by two landowners – Places for People own the majority of the allocated land, which will accommodate 8,500 new homes. City and Provincial (or Briggins Estate) own the south western area of the allocated land, which will accommodate 1,500 new homes.
Places for People have submitted an outline planning application to East Herts Council for the 8,500 new homes proposed on the land they own and control. The application is currently being reviewed and considered by officers and consultees.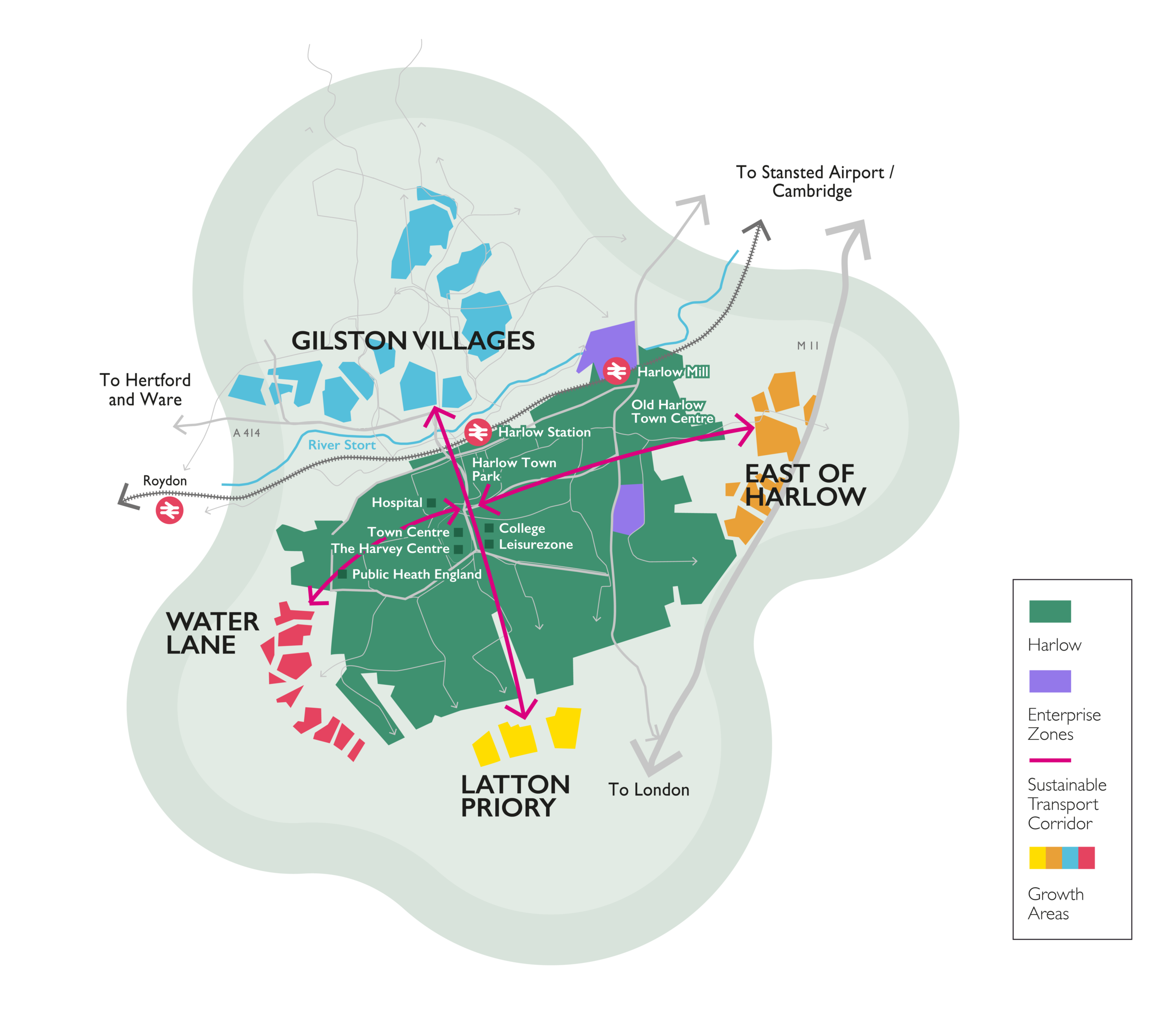 In addition to this, a further two full applications have been submitted to East Herts and Harlow District Councils. One to provide additional sustainable transport capacity on the existing bridge across the River Stort crossing and the second for a new bridge across the river to the East of the existing crossing.
An outline application for the remaining 1,500 new homes was submitted in October.
The outline application stage is high level – it covers details relating to access, but does not include details of exactly how many homes will be built in each village, where the schools will be or what types of housing will be built. This detail will start to be developed as part of the masterplanning process for each of the villages, which will then inform the reserved matters planning applications for the villages.
There will be opportunities to get involved at various stages in the planning process. These will include during the formulation of a Development Charter for the site, the Masterplanning process and when further planning applications are submitted.